Indecs is the student organization (or more familiarily: the guild) of industrial engineering and management students in Tampere University. Indecs is a notable part of the active student community of Tampere. Our guild organizes a multitude diverse events each year ranging from company visitations and recruiting events to theatre and sauna evenings. During the school day our guild room brings us together to spend time in swell company and an easy-going atmosphere.
Our Members as Talents
During our studies we form a comprehensive understanding of the gestalt of companies and the market. Thanks to our technical minor studies we have special competence for the needs of industry. Industrial engineering and management students are open and analytical; we have good social skills and a knack for identifying what is pertinent.
Indecs members look for challenges in their study and in work. We learn fast and are great group workers as well as bearers of individual responsibility. We are international and interested in a variety of things. Indecs members are coveted workers and many start working before graduation.
By collaborating with us you get the chance to introduce your company and workplace to our members. Collaboration with our guild guarantees you reach the future experts.
Forms of Collaboration
Our guild offers a broad selection of different forms of collaboration and are always open to new ideas. We emphasize reciprocity and always strive to realize our joint goals.
Collaboration always starts with a collaboration agreement. In our negotiations we aim to tailor a specific fit for each partner according to their wants. We form agreements year-round so you can contact us whenever. Usually our agreements are for a period of one year.
We have two common types of agreements: annual agreement and announcement agreement:
With an announcement agreement a company or organization can distribute an advertisement/announcement on our channels (Facebook and email).
An annual agreement usually includes a communications agreement and other desired components. Communication in this case means announcements in our channels for a year. Next we showcase some examples of possible components.
The anniversary gala is held each year and is our most important and glamorous event. We don't hold back with the arrangements and we offer visibility to companies at this event. In this instance we craft some ready-made packages but are also open for new ideas!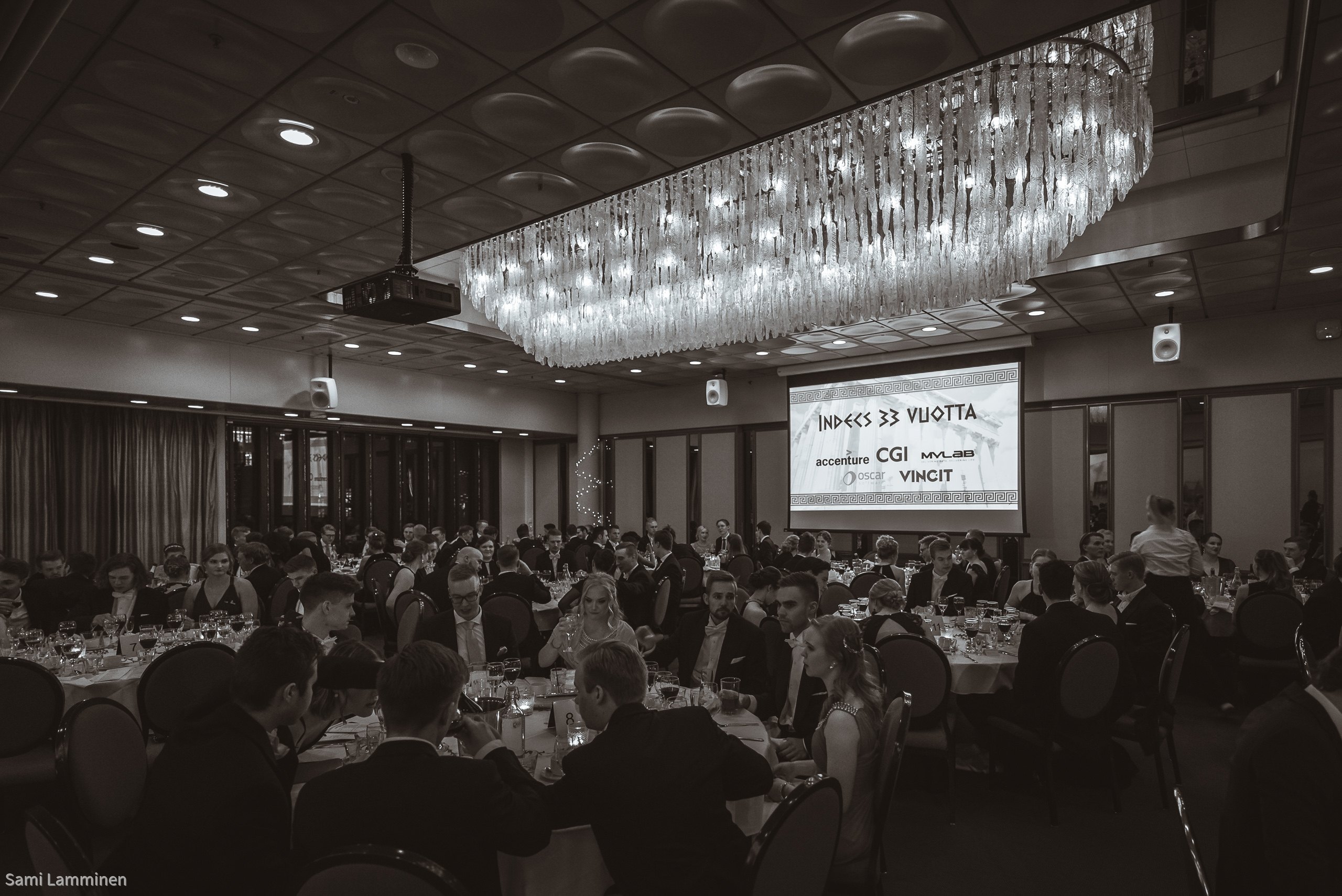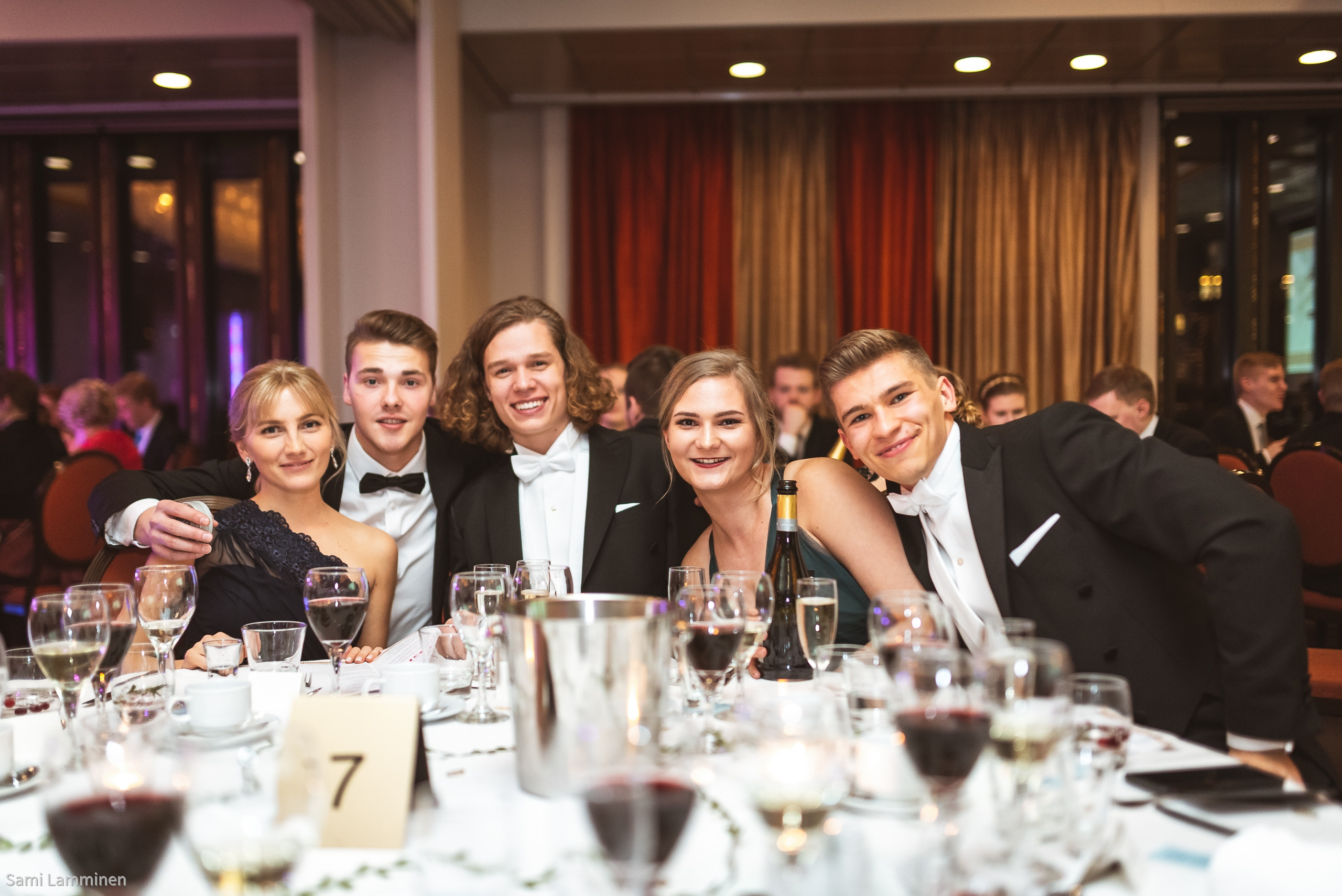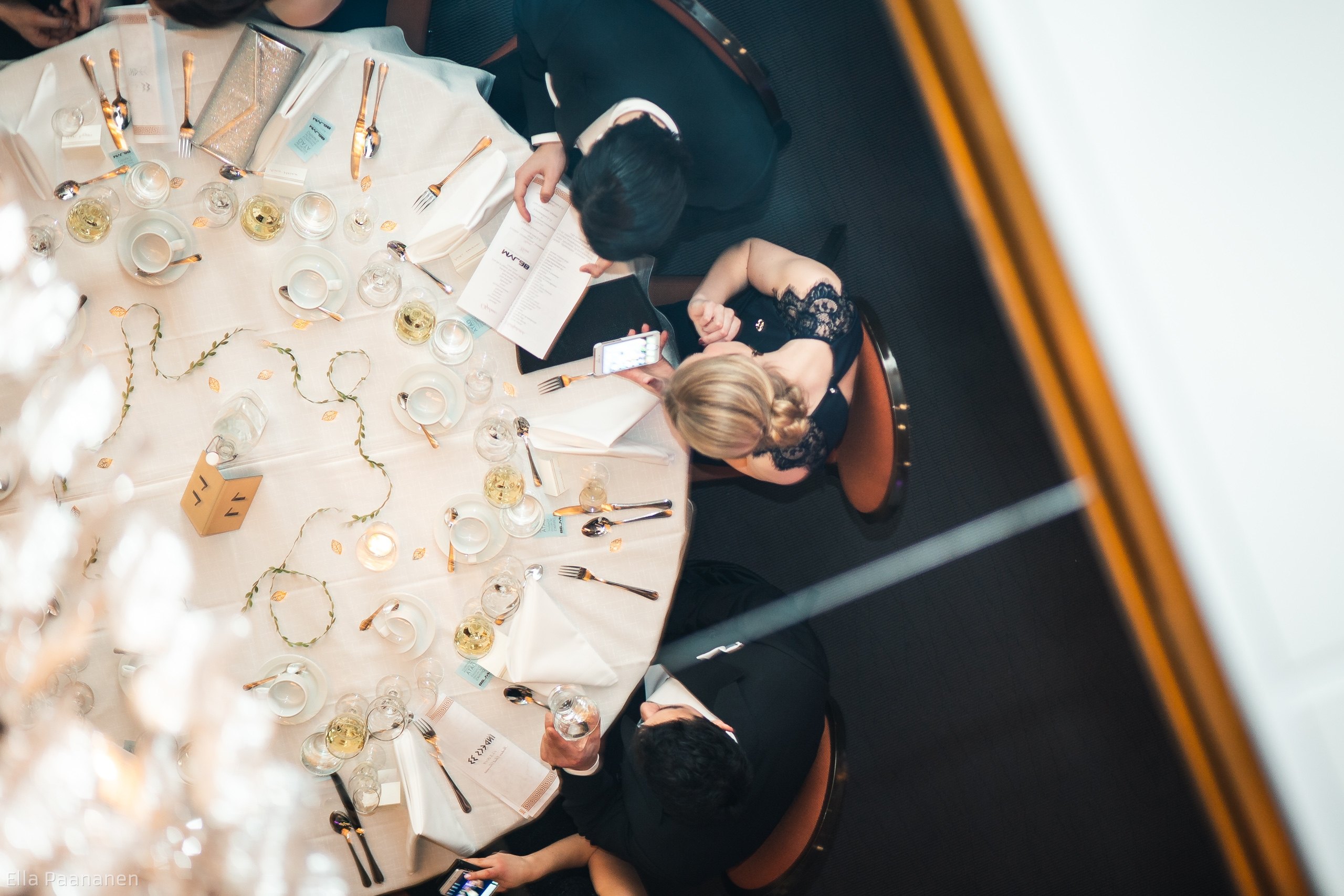 Panel discussion are arranged by us a couple times a year in our campus in Hervanta, Tampere. In panel discussions our members get to discuss interesting topics with company representatives. These discussions are an excellent way to express the expertise of your company.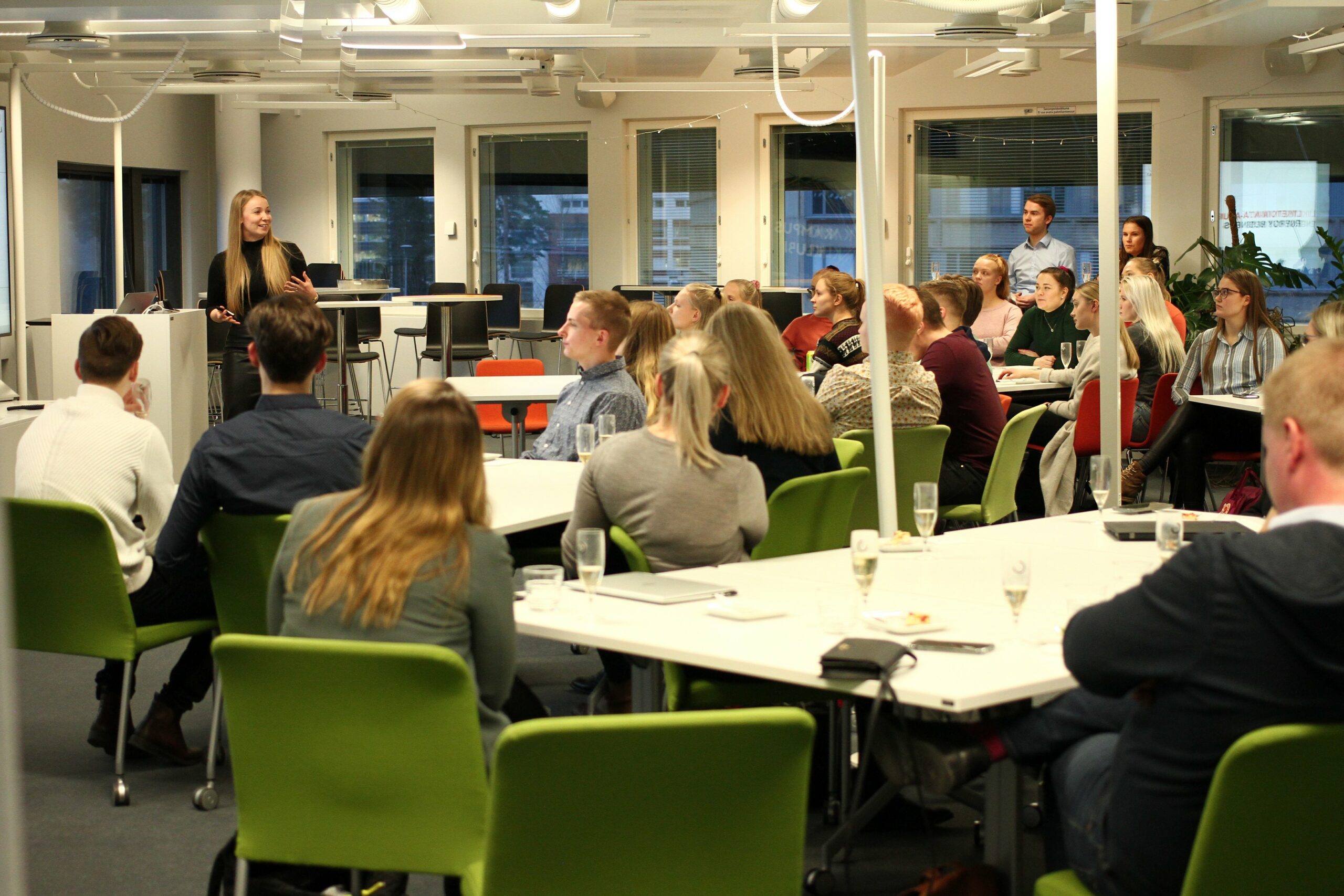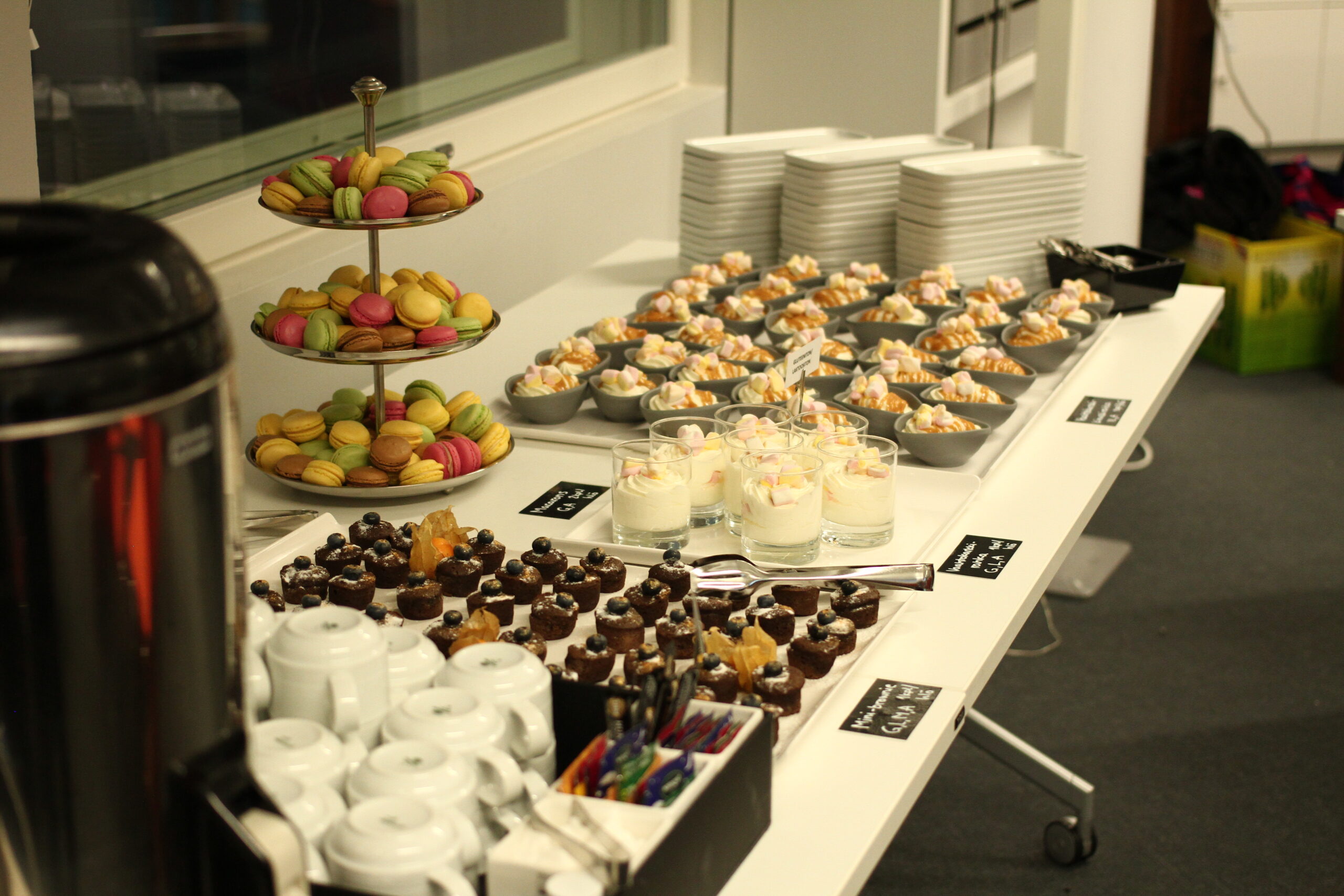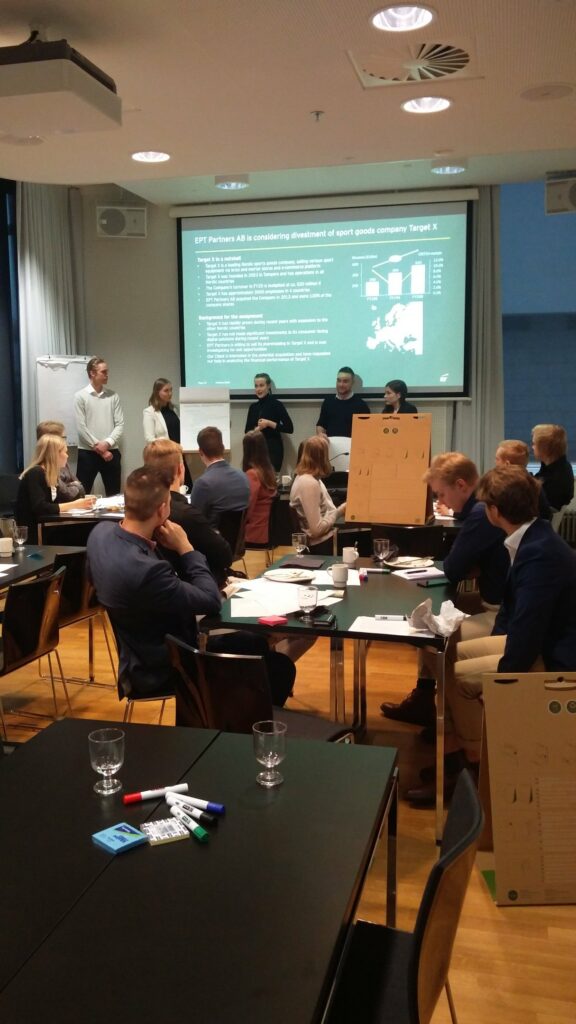 We organize company visitations or more familiarly excursions several times a year mainly in the Helsinki and Tampere area. Excursions are one of the most memorable experiences during our studies and offer an excellent opportunity to familiarize the students with your company on-site. An example of a traditional activity on an excursion is a case exercise.
An advertisement on the overalls of a class of our students is one of the most visible places we can put your logo on. Our students wear their overalls a lot throughout their studies.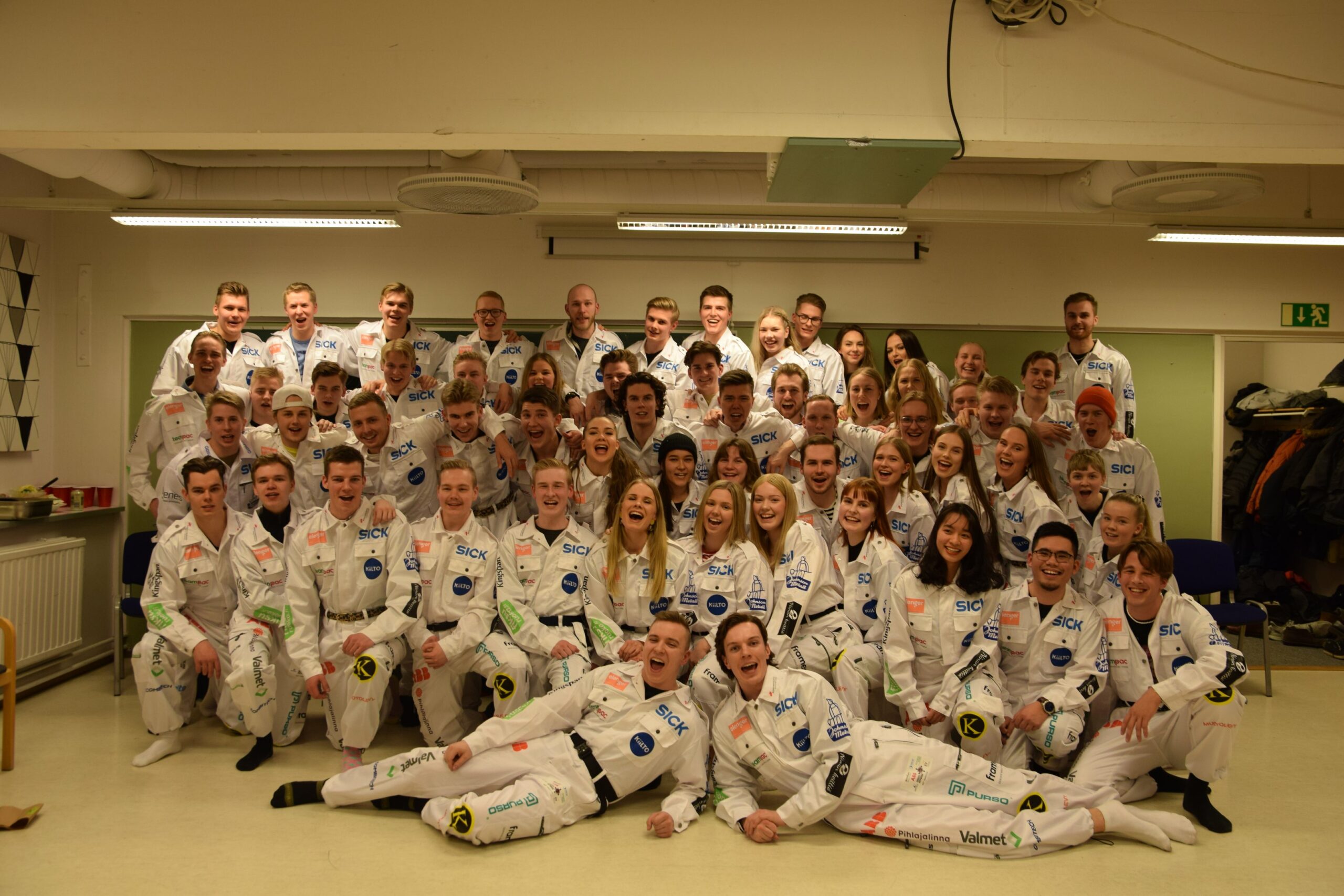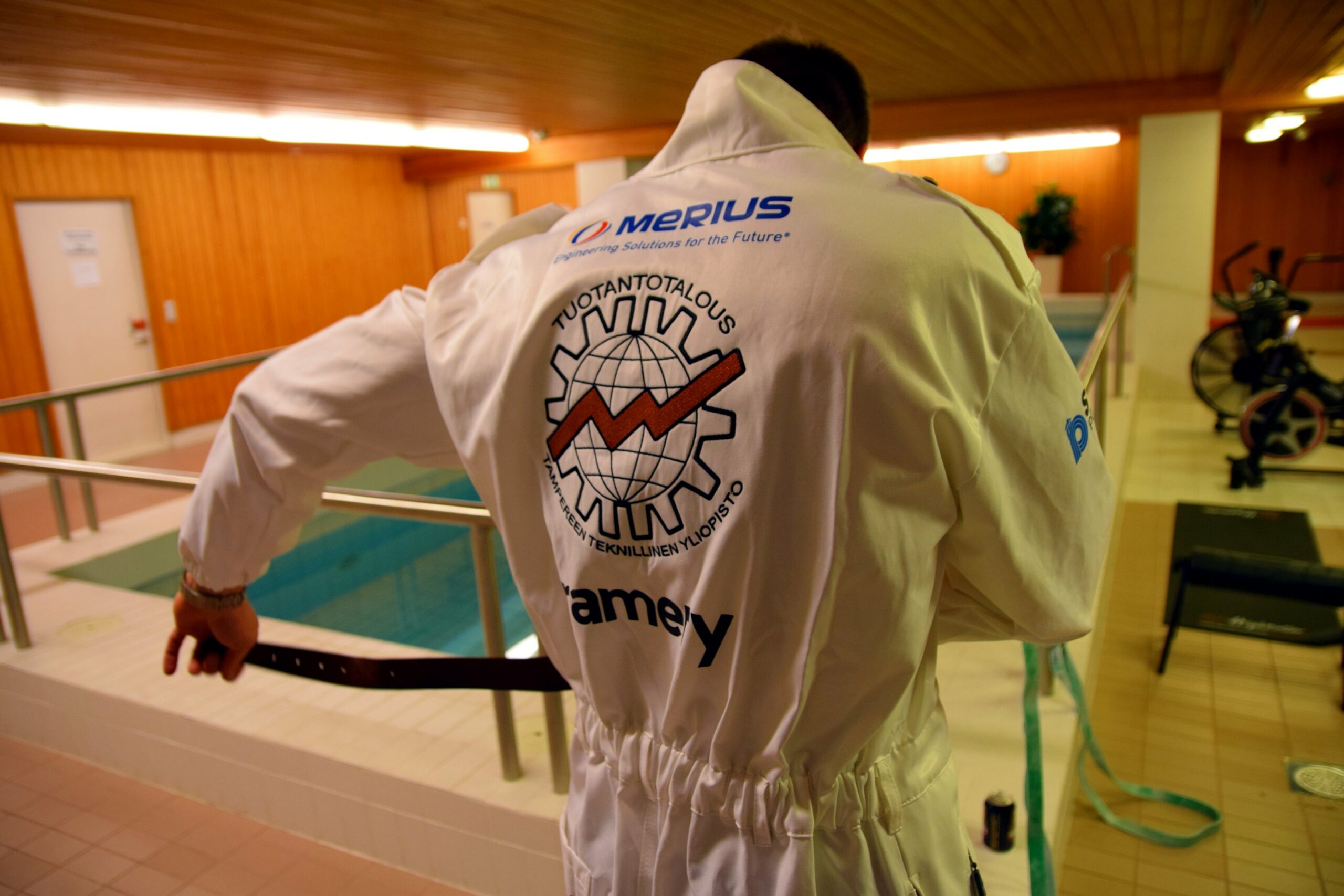 Each Autumn a new class of freshmen begin their studies and we give out to them freshmen bags. The bags contain promotional items from our partners and the bags themselves can be adorned with logos.
A collaboration event can take any form imaginable. We hold sits, seated meal parties, several times a year and these occasionally have company representatives and a suitable programme. Sometimes we go sporting together with company representatives.
The mentoring project is organized each Autumn. The purpose of mentoring is that a company representative personally guides a member of ours and in this way a contact is formed that can have long lasting effects.
The guild magazine Infacto is published three to four times a year. We include company advertisements and announcements in the magazine. Your company can even edit an article! The magazine has a sizeable readership of our own members and also other student organizations. Check out Infacto e-publications since 2004.
The alumni letter is send out a few times a year to our guild's alumni. With the letter you can reach skilled people who have already graduated from us and moved on to working life.